We are looking for an Occupational Therapist to become a part of our team!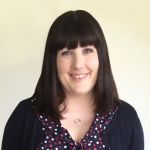 Job Description 
Positive and dynamic workplace culture
Flexible hours
Multidisciplinary team
Talkative Allied Health Services is looking for a creative and passionate Occupational Therapist to join our growing team.
About Talkative Allied Health Services
Talkative Allied Health is a growing private practice that provides Allied Health services for clients 0 – 18 years of age.
We offer flexible work hours and caseloads dependent on clinician's expertise, preferences and work-life balance requirements. We value our team members and provide a positive workplace where clinicians are encouraged to share their thoughts, knowledge and creativity.
Our Values
Talkative Allied Health prides itself on providing quality services to our clients and fostering a positive workplace culture. We are client-centred and believe in personalising our therapy to suit our client's needs. We work closely with families and other stakeholders to ensure that our therapy has continuity.
Information for Applicant
We are currently seeking an experienced Occupational Therapist to join our team as a contractor.
Favourable traits of our successful applicant include:
Exemplary written and spoken communication skills
Experience administering assessments and therapy
Experience working with children who have sensory regulation challenges
Experience assisting children with intervention focused on acts of daily living
Experience working with children on fine motor skill acquisition
Ability to work independently and within a multidisciplinary team (SPOT teamwork)
Passion for Professional Development
All applicants will be required to have reliable transport, current AHPRA membership, mandatory training certificates and certification for working with children and vulnerable populations.
Excellent remuneration and negotiable hourly rate.
To Apply
Email your cover letter and CV to reception@talkativealliedhealth.com